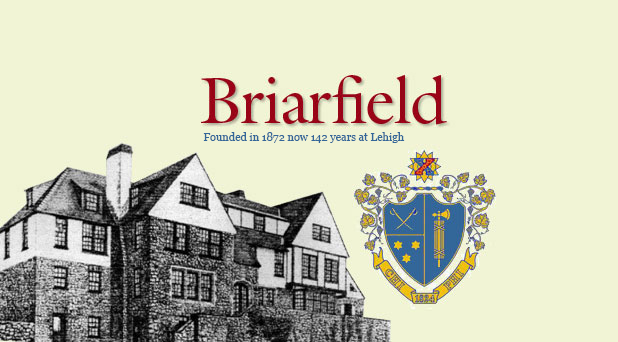 On February 22, 1872, George C. Haldeman founded the Psi Chapter of Chi Phi at Lehigh. Since then, Psi has given us so much to be grateful for. For many of us, our closest friends are our Brothers and our fondest memories are as undergraduate Chi Phi's. We have a historic chapter house, "The Briarfield," to call our home, which celebrates 100 years of memories in January 2022. Psi has one of the most storied histories of our Fraternity and has had a profound contribution through the years. It remains as one of the oldest continuously existing chapters of the Fraternity. We have a lot to be proud of and one of our most prized achievements is on the horizon; our 150th Anniversary.
To show our gratitude, we are having one of the biggest events in Psi's history: a 150th Anniversary Celebration. This event marks a momentous milestone for Chi Phi. To celebrate, we're holding a weekend of events culminating with a banquet at the historic Hotel Bethlehem. We'll have guests from National, the former and current Grand Council and Educational Trust, and University leadership. This is a wonderful opportunity to connect with your brothers, reflect on cherished memories of the past, and look towards the future of many more years of Psi. He look forward to having you join us in this special celebration.
We have a room block for our event at Hotel Bethlehem. Please call them at (855) 264-2598 to make a reservation. Spouses and friends are welcome to join.
Please see below for the list of events and RSVP by Jan 15, 2022.